I just finished up the post from yesterday when I realized today is the two week mark until the end of the year. This is a good check-in day. Plus, I have some progress to show from yesterday.
I got the Harlequin/mohair plied. I do have some of the chunkier slubby stuff left on the bobbin. I'm not totally sure what to do with the left over. I should just spin a little more of the thin singles, but with all that VM business, I'm hesitant. I need to feel like things are moving along a little more quickly this second week of my End of Year Cram wrap-up. On the other hand, I don't want to many random things unfinished just taking up bobbins. I already have a few of those awaiting my return.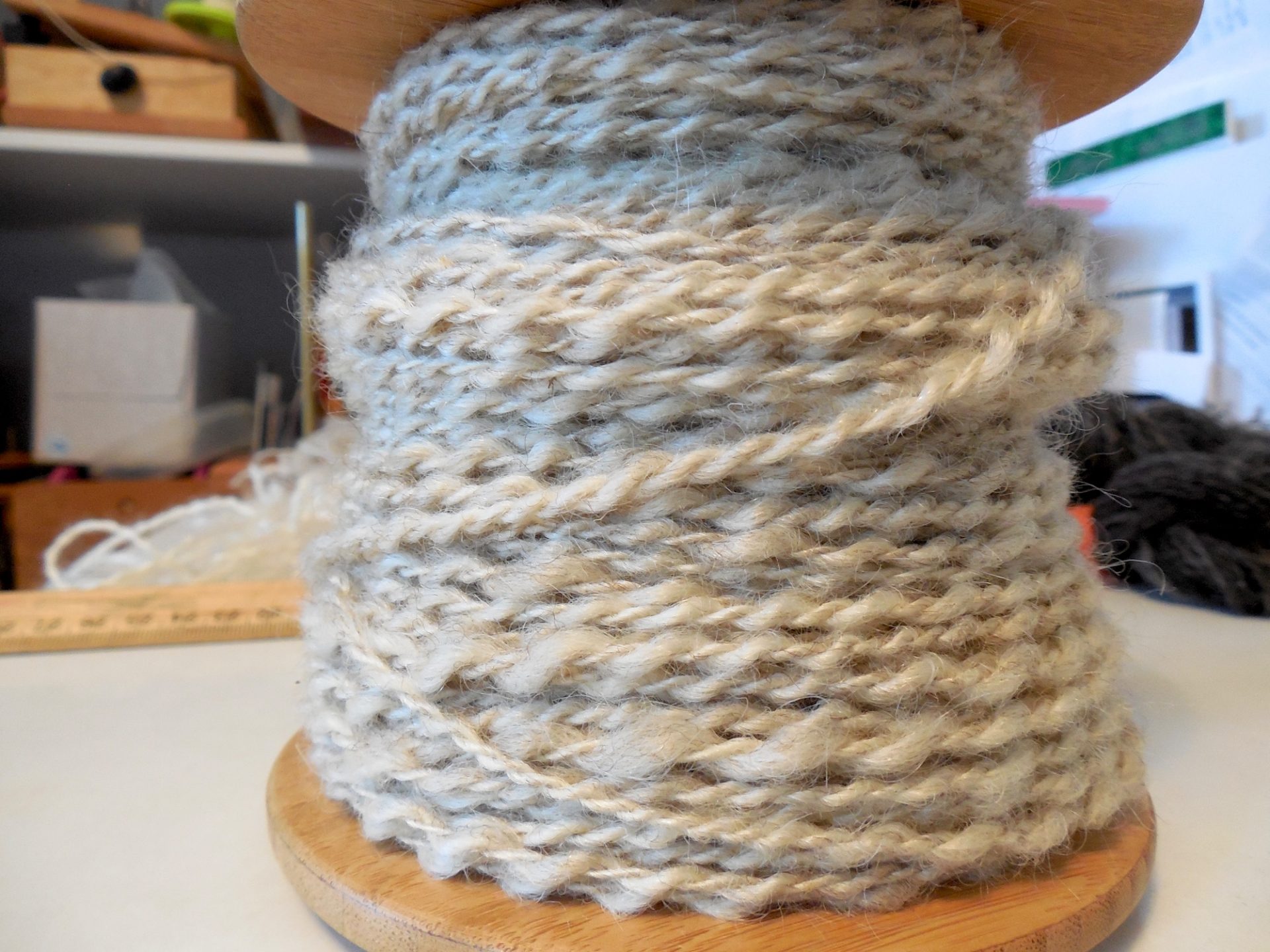 The pink rolags are all carded up! Two stacks ready to spin.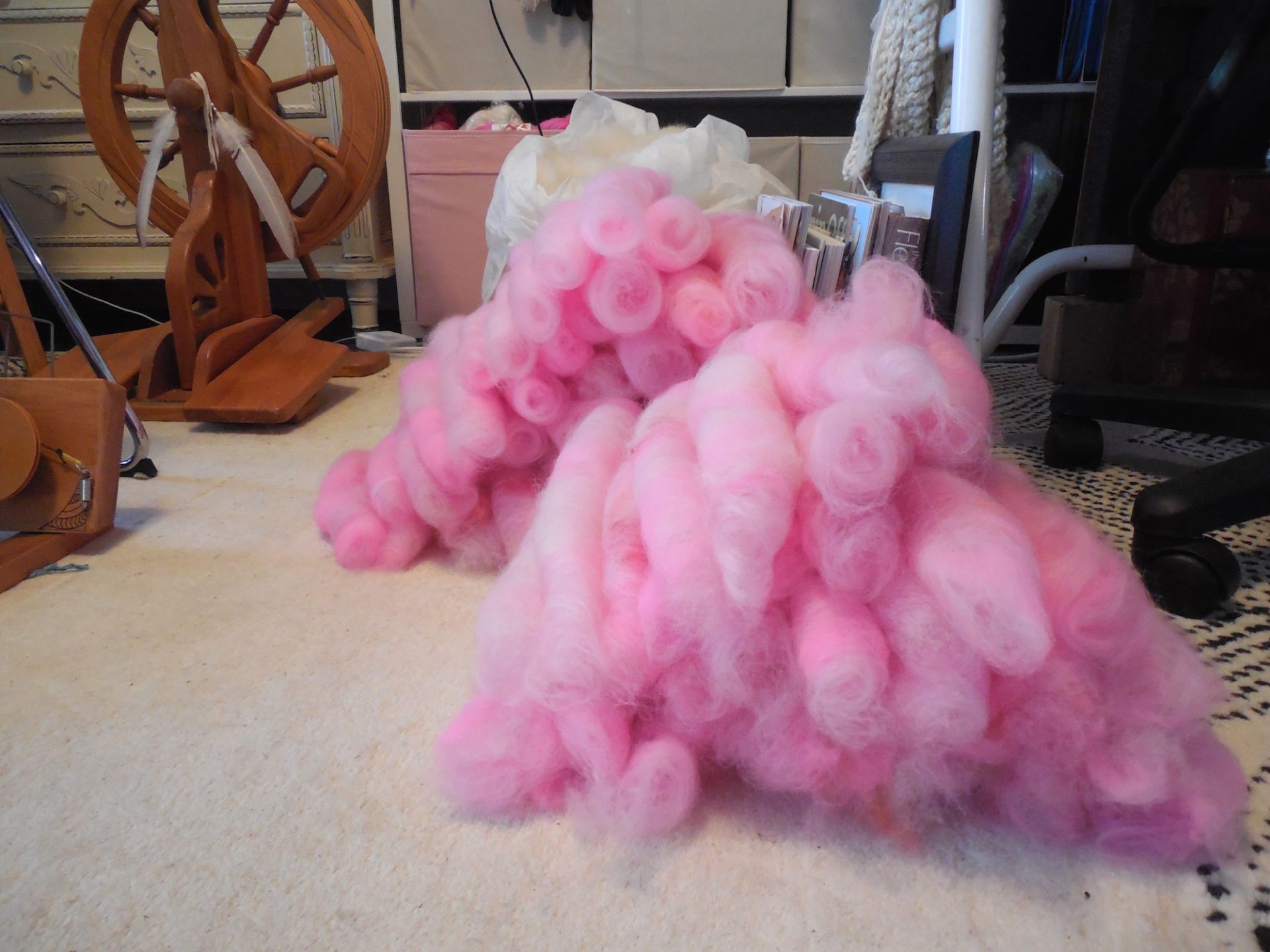 Should I count these last two mini spins? They are both sample spins for larger projects, but also for drum carder testing. Jacob was last week, Harlequin day before yesterday.
The Jacob was to test an old drum carder borrowed from a guild member – for fun and curiosity. This Jacob is on my End of Year Cram list. (It is one of the wools in the middle pictures in the previous post.) So, yeah, it should count.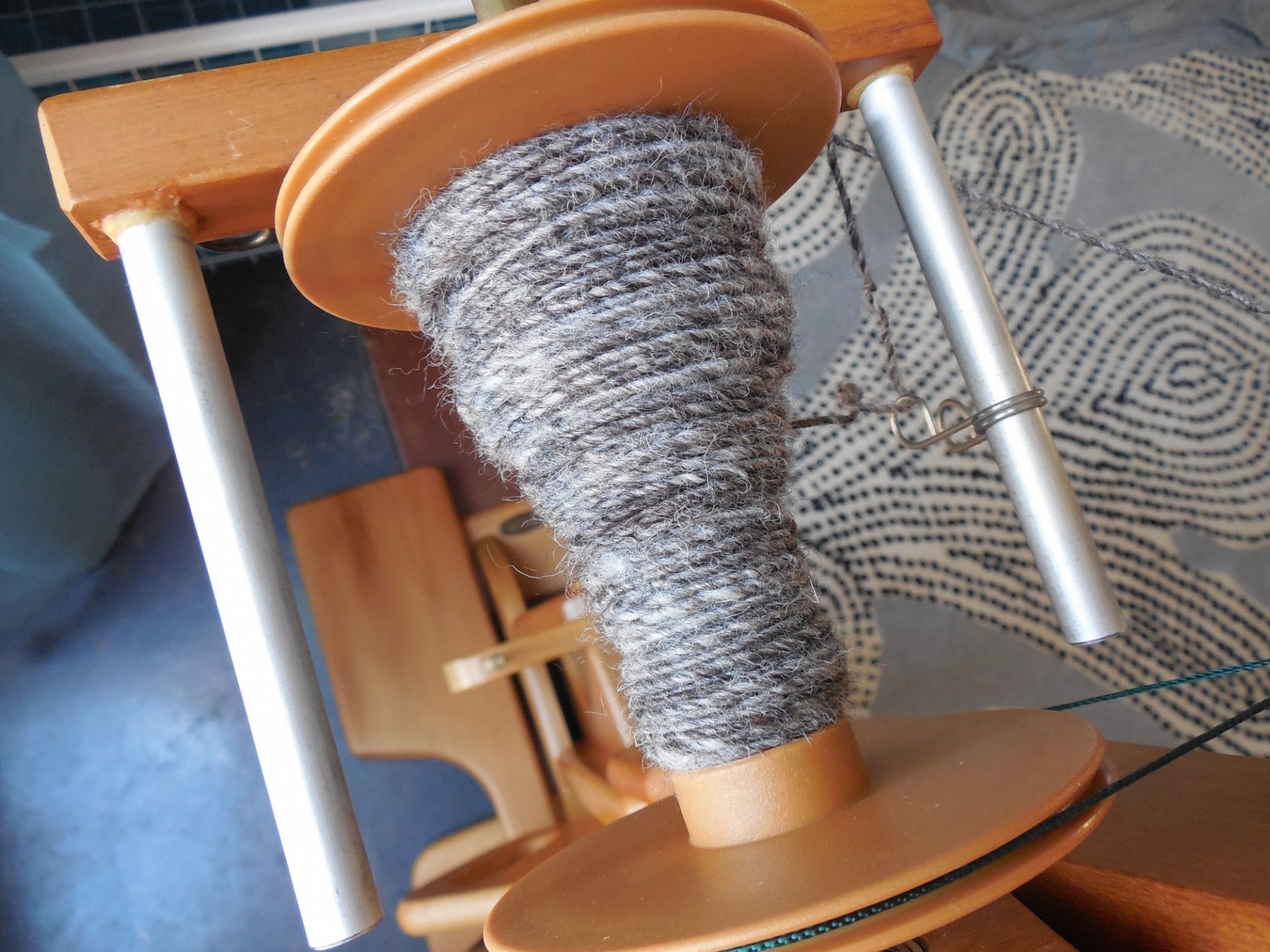 One ounce of Harlequin flicked and run through a new-to-me drum carder I just got from Ravelry Spinners Marketplace. It's a Howard Brush fine fiber carder at 190 tpi. This was not on my radar, in fact the wool (even though I do have several of these fleeces) isn't even in my fiber collection. I borrowed it from another guild member so we could compare each others washed and worked Harlequin fleece. This one doesn't count.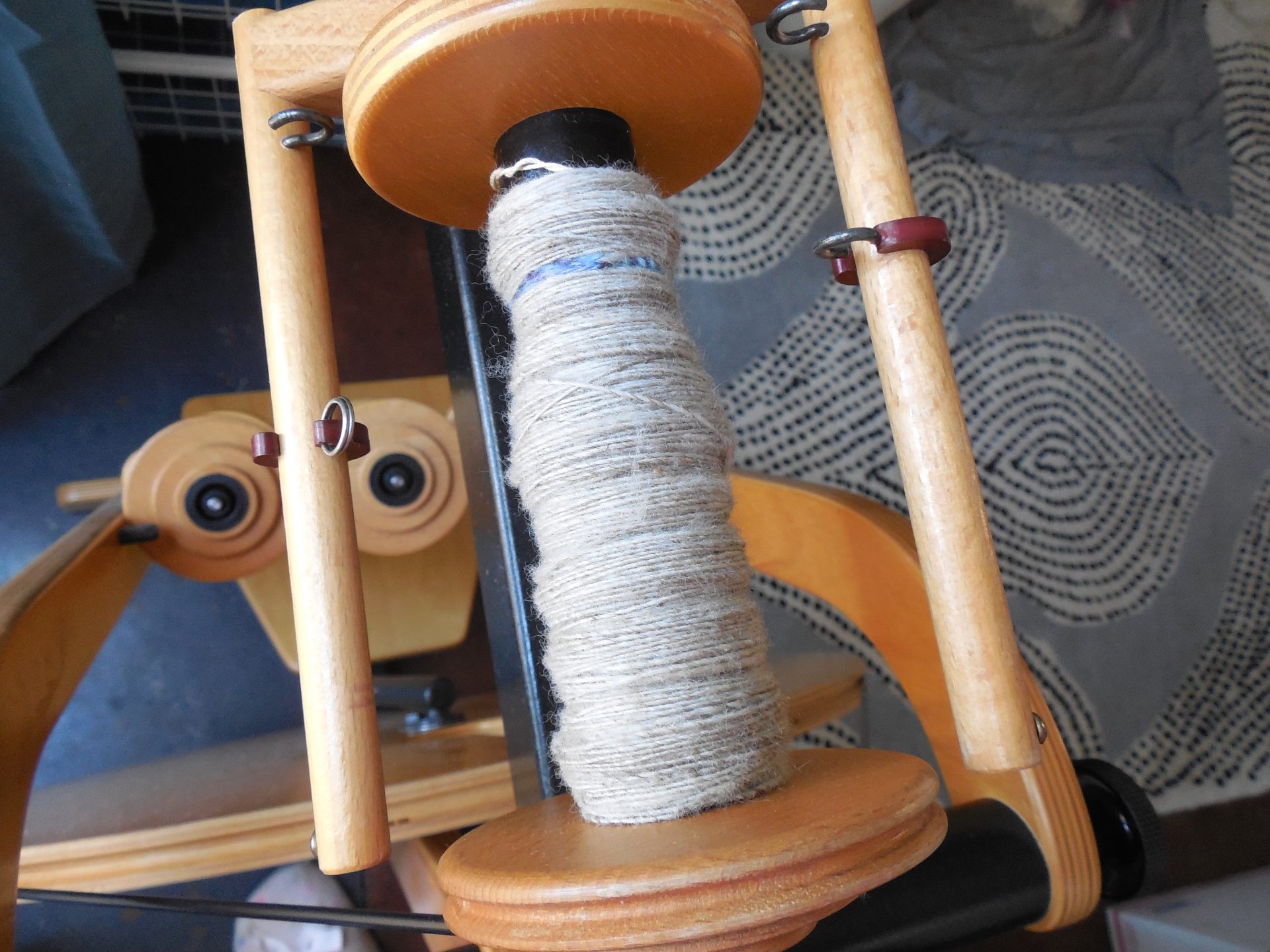 More to come.