I mean year.
ok, ok, I was feeling a little defeated as of New Year's Eve eve. Didn't even come close to what I had envisioned myself getting wrapped up for the year. My End of Year Cram was more like an End of Year Dashed Fiber Hopes. My little experiment of making the end of the year a wool wrap up didn't really pan out. I won't ramble on about why. It's all the same normal reasons. Instead of feeling bad or awkward, I'm just going to keep moving forward. Positive is productive (btw, that's about as far as I go for inspirational speech's) and that's where I want to be going into this new year. Focus on the things I did accomplish and what I have to look forward to going into 2021.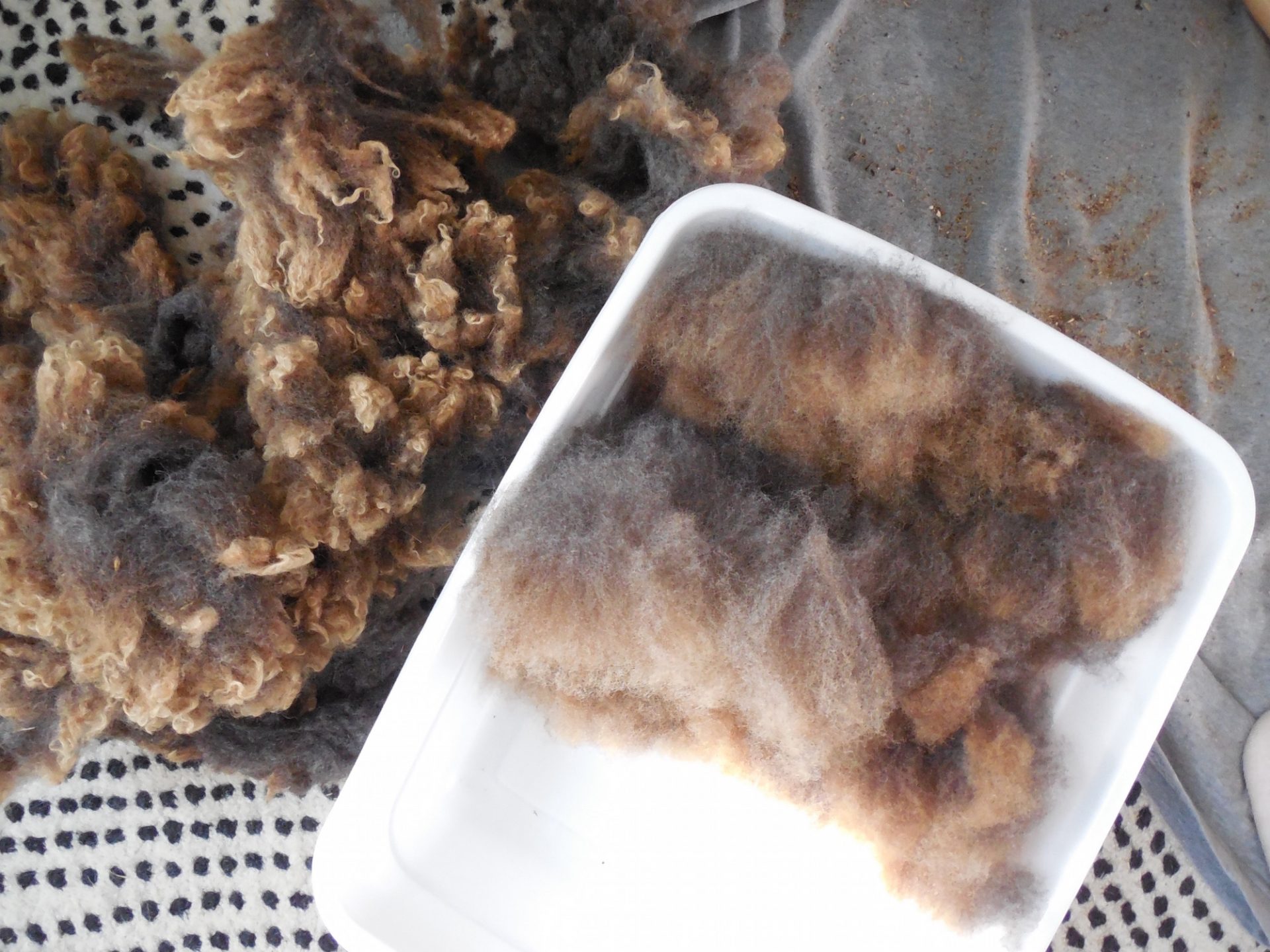 The year ended. Those final hours, were in fact, quiet productive. Hours of spinning and spending quality time with some Harlequin fleece before and in between playing games and enjoying food and desserts with my family – my husband and daughter. That's a pretty darn great day in my book. Truly a good one – New Year's Eve 2020 is right up there as one of the best I've ever had. All the basics (health and wool included) and good company, what more could anyone ask for.
End of Year Cram successes, albeit small: whittled down a one pound bump of Harlequin roving with four more ounces spun and plied into 2 two ounce skeins. I worked those pink rolags! Those six ounces of fluff are spun into a lovely yarn. I started hacking through some Teeswater locks. Really more like gentle snipping. So unfortunate I felted part of the one pound batch shown in my picture list two posts back. Sad, but still completely useable. The locks felted only at one end, which makes me think I just didn't prep it properly before washing.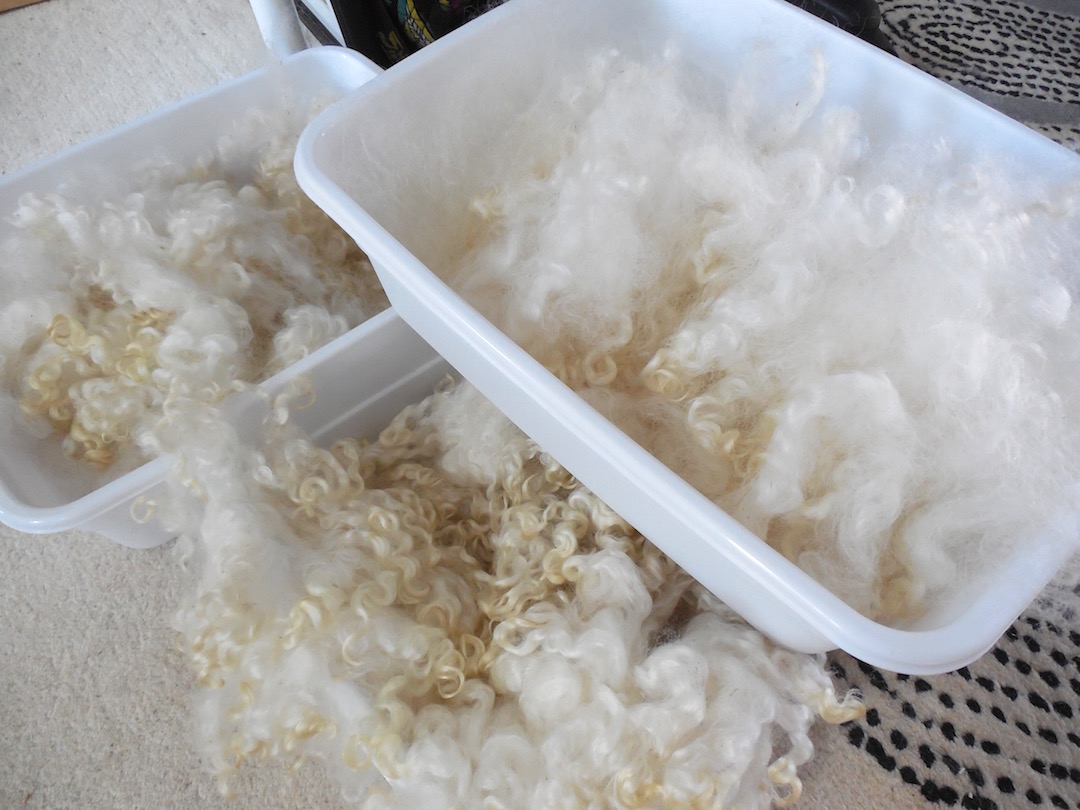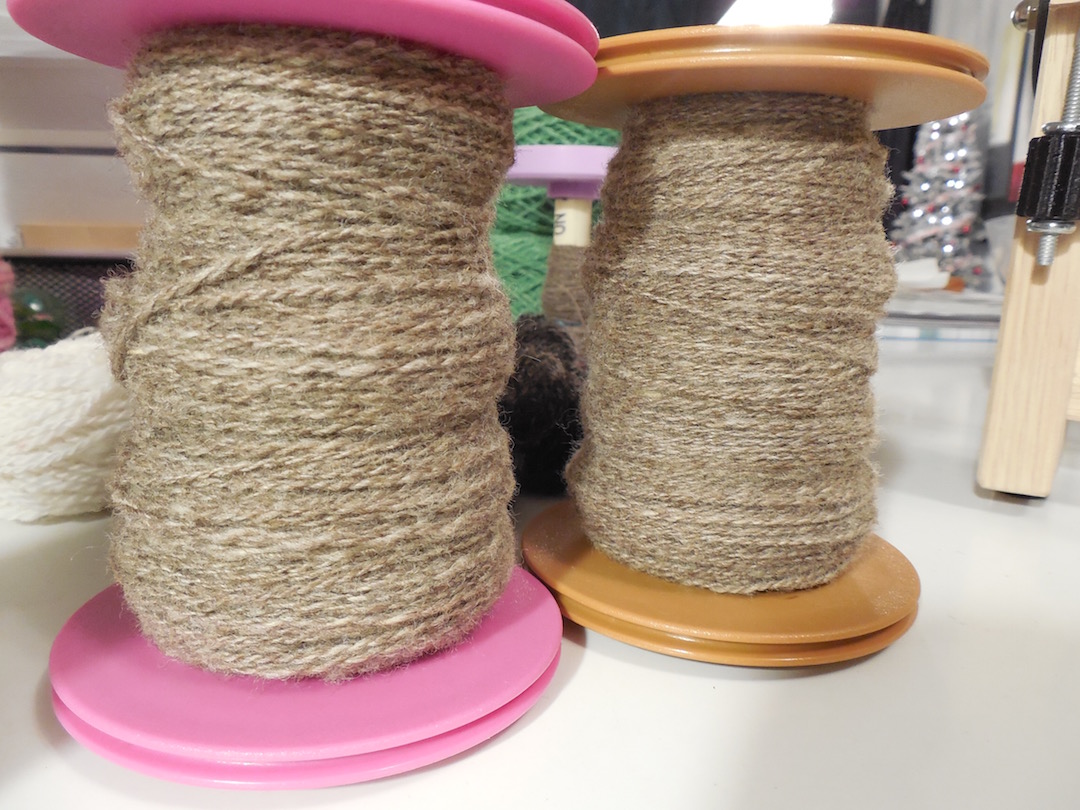 In 2020 I learned how to use support spindles and I started knitting! Knitting is an extra big one since I have been meaning to pick it up for many many years. I have done three whole swatches and entirely made one scarf. So much progress, lol!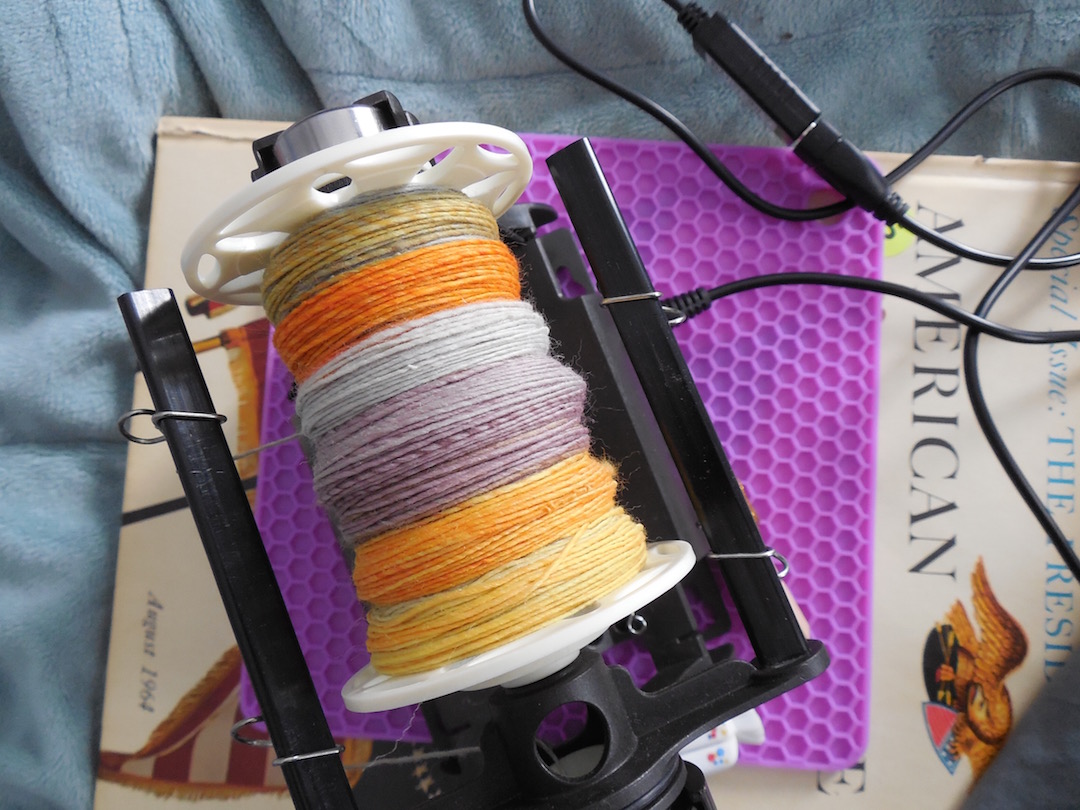 Hello 2021, looking forward to learning new skills and honing the one's I have. I am excited for all the wool and yarns to come. Happy New Year everyone!!