Online Shopping – yarn, spinning fiber, and handmade items can be found at Fiber Fate's Etsy shop. I'm happy to hand-deliver locally, send me a message.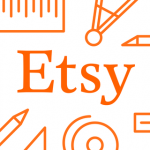 Hope to see you in 2023!
Will NOT be at Wimberley June 3rd.
(July 1st, August 5th, September 2nd, October 7th, November 4th, December 2nd)
Market Days – Booth 198 – 601 FM2325, Wimberley, TX 78676, near entrance Gate 2. Visit the Wimberley Market Days website for details on booths, directions, and guidelines.
Shop yarn, hand prepped and commercial prepped spinning fiber at my booth. I offer unique handspun yarns and hand dyed (commercially spun) yarns. Curious about spinning? I'm happy to answer questions. I have beginner spindle kits too.
____________
March 10 – 11, 2023 (Full Festival March 7 – 11)
Bandera Fiber & Arts Festival – The Sheepwalk Ranch, 5305 Hwy 173 North , Bandera, TX 78003
____________
April 28th – 29th, 2023, Friday 11 – 5, Saturday 9:30 – 4:30
Yellow Rose Fiber Fiesta – Coliseum at the Seguin Sports Complex – 950 S. Austin St, Seguin, TX 78155
____________
June 23 – 25, 2023 – Friday & Saturday: 10am – 6pm, Sunday: 10am-3pm
Houston Fiber Fest – https://houstonfiberfest.com/
____________
October 27 – 29, 2023
Texas Fleece and Fiber Festival – https://texasfleeceandfiber.com/