Last month of 2020
December 6, 2020 9:35 am /
the thing is
/
crochet
,
end of 2020
,
fiber
,
fiber positive
,
finish up 2020 right
,
less time socializing
,
love patterns
,
more time crafting
,
projects
,
self challenge
Wow, it's here, December 2020. I'm sure we can all agree we'd like to kiss this year goodbye and hope for some semblance of normality sometime in the coming year. But let's not get to far ahead. We have three and a half weeks left of this unbelievable year. Right now, it's cold and winter is upon us and it's the perfect time of year to snuggle down and enjoy working those warm projects. I know things get busy with the holidays, but this year many of us will not be entertaining big parties or dinners or traveling or even going out shopping for the most part. It seems like that means we'll have some extra time on our hands. Hmmm…what to do… well, seems like a good time to 1) paint some rooms in the house, and 2) spend more time working on fiber projects. Always a good idea to spend extra time working on fiber projects. Are you with me on this? Let's see what we can get done in these last few weeks. Sounds like I just challenged myself….
Hats are my favorite crochet project! They are fun, and for the most part, easy. It's a quick, functional, easy to wear project. Oh so many patterns to choose from or get creative and make your own. I like to purchase patterns. In fact, so much so, it could become a problem. I have to keep myself in-check. "Etsy and Ravelry how you make my life heaven and hell all at the same time!!" (*shakes fist at sky*) Making up things is great and I can certainly improvise or switch up a pattern or make size changes when they aren't given. But, ya know, I just like to sit down and follow a pattern and crochet along easily without having to figure it all out. It's enjoyable and things get done. And there are some really good designers out there. Honestly, I think my forte more lies is the realm of spinning.
Speaking of spinning!! My favorite topic. December (and every month really) is a great month to dive-in and get those spinning projects done. Got a couple sitting around? It's December, do it, wrap up the year with a nice handspun yarn or two on the books.
I have a seemingly endless number of spinning projects in the works. I can't even count them all right now. My studio has dishpans, random bins, and pillow cases of wool everywhere! It's perfect!! I'll be whittling away at some of those dishpans of wool. Let's see how many I can get done before the end of the year. I'm going to start with some Teeswater and Harlequin/Mohair blend.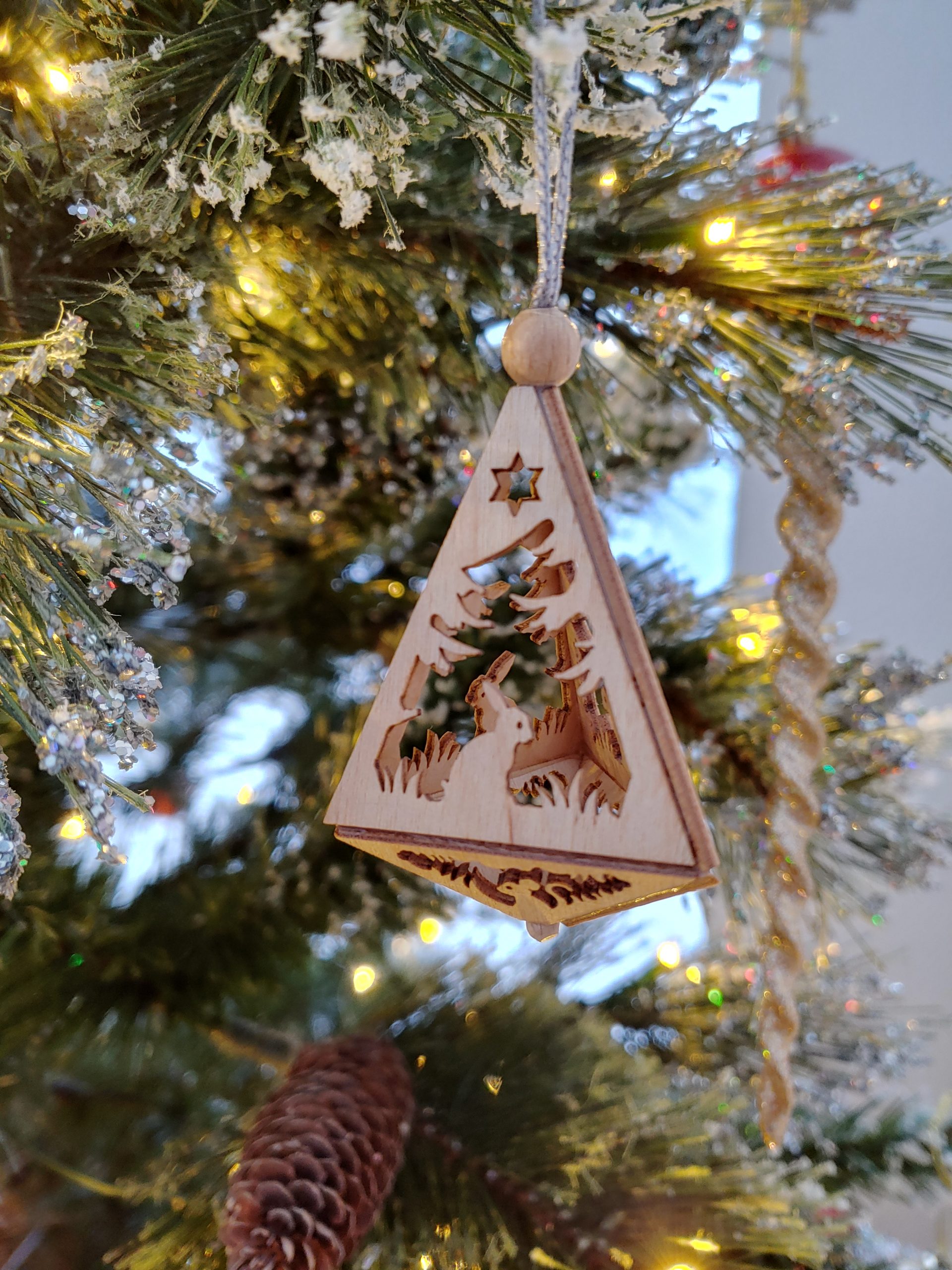 Decorating the tree is one of my favorite Christmas time activities.
I hope you all are having a safe and happy holiday time.
No comments yet