Online Shopping – yarn, spinning fiber, and handmade items can be found at Fiber Fate's Etsy shop. I'm happy to hand-deliver locally, send me a message.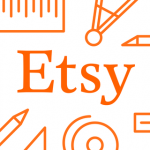 ---
October 1st, 2022, 7am to 4pm
Market Days – Booth 198 – 601 FM2325, Wimberley, TX 78676, near entrance Gate 2. Visit the Wimberley Market Days website for details on booths, directions, and guidelines.
Starting October, the market is open 7 am to 4 pm. That extra hour in the afternoon is back now that it should start cooling down a bit. Shop yarn and hand prepped spinning fiber at my booth. I offer unique handspun yarns and hand dyed (commercially spun) yarns.
Hand dyed yarn – October: two items on the dyeing agenda – I have a lovely alpaca/merino/silk Dk weight yarn that I'd love to have available in October. I am eager to get started on my worsted weight line as well.
September yarn: I've added 5 colors to the DK Sparkle line, for a total of 9. The DK sparkle is made with Extra fine Merino and it is ultra soft!
Starting back in June, I kicked off my hand dyeing with fingering weight Organic Merino yarn. July: Merino/Nylon 75/25, also fingering weight, both non superwash. Additionally I have a few colors in DK Organic Merino. One of them is a great fall multi-orange color!
October 28th, 29th, & 30th, 2022
Texas Fleece & Fiber Festival – Hill Country Youth Event Center, 3800 Memorial Blvd., Kerrville, TX 78028
Texas Fleece & Fiber Festival is going to be a lot of fun! This year the focus is Angora rabbits. So soft and luxurious! The vendor list is fantastic. Over the weekend, shop, take a class, see animal shows, find demonstrations, and hang out at knit, crochet & spin meet ups. https://texasfleeceandfiber.com/
See ya there!