Online Shopping – yarn, spinning fiber, and handmade items can be found at Fiber Fate's Etsy shop. I'm happy to hand-deliver locally, send me a message.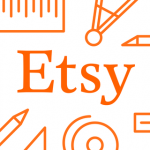 ---
November 25th – 27th, 9am to 6pm
Fredericksburg Trade Days – Special Black Friday Shopping weekend – Booth MP4B
355 Sunday Farms Rd, Fredericksburg, TX 78624
Trade Days will be open an extra weekend in November. Find unique gifts, enjoy some outdoor time, eat BBQ.
December 3rd, 2022, 7am to 4pm
Market Days – Booth 198 – 601 FM2325, Wimberley, TX 78676, near entrance Gate 2. Visit the Wimberley Market Days website for details on booths, directions, and guidelines.
Starting October, the market is open 7 am to 4 pm. That extra hour in the afternoon is back now that it should start cooling down a bit. Shop yarn and hand prepped spinning fiber at my booth. I offer unique handspun yarns and hand dyed (commercially spun) yarns.
Hand dyed yarn – November: still two items on the dyeing agenda – I have a lovely alpaca/merino/silk Dk weight yarn that I'll have more of. More worsted weight in the works.
September yarn: I've added 5 colors to the DK Sparkle line, for a total of 9. The DK sparkle is made with Extra fine Merino and it is ultra soft! It is a very light subtle sparkle.
Starting back in June, I kicked off my hand dyeing with fingering weight Organic Merino yarn. July: Merino/Nylon 75/25, also fingering weight, both non superwash. Additionally I have a few colors in DK Organic Merino. One of them is a great fall multi-orange color!
October 28th, 29th, & 30th, 2022
Texas Fleece & Fiber Festival – Hill Country Youth Event Center, 3800 Memorial Blvd., Kerrville, TX 78028
Texas Fleece & Fiber Festival is going to be a lot of fun! This year the focus is Angora rabbits. So soft and luxurious! The vendor list is fantastic. Over the weekend, shop, take a class, see animal shows, find demonstrations, and hang out at knit, crochet & spin meet ups. https://texasfleeceandfiber.com/
See ya there!